I've learned so much about teens from Kristi at Live and Love Out Loud.  It's my pleasure to welcome her to my blog and invite you to visit her on her turf as well!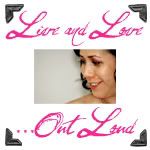 My sweet little boy has been kidnapped and replaced with a moody, sulking 15-year old boy. Ladies and gentlemen, boys and girls I'd like to introduce you to…The Incredible Sulk.
Folks, I'm navigating my way through a sea of teenage hormones and these waters are rough! What's got me scrambling for a life jacket? Moody teenagers, mine in particular. Seriously, what is the deal with those hormones?
During a recent photo session, my son Andre refused to smile. Despite my attempts to replace his I'd-rather-be-anywhere-else-but-here facial expressions with a genuine smile, The Sulk held his ground. Little did he know that this mama is packing heat. I've got a weapon of mass destruction and I'm not afraid to use it!
Able to crawl from one end of the living room to the other in 20 seconds flat. Taking life one wobbly step at a time, while unleashing her sugary sweet goodness on moody teens everywhere. Ladies and gentlemen, I give you…The Smileinator.
Her pint-sized cuteness has the power to bring even this moody teen to his knees.
One sulking teen down, millions more to go. Moody teens everywhere are shaking in their low waisted, baggy jeans. They should be.