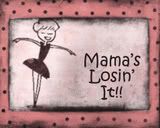 It's never too soon to start thinking about the future. Or so I've been told.
With that in mind, I thought it would be prudent to interview the twins and find out what they are planning on doing long term. Just so I'm prepared.

It's quite fitting that John (pictured above), my ladies man, wants to be a daddy. He is still unclear about legal laws concerning marriage within the family, though. He doesn't believe me when I tell him he can't marry his cousin (even though she is beautiful and sweet) insisting it'll be OK when they are both big. Good thing I have a few years to get him to understand.
I wasn't sure what Jacob's (above) long term goals were, but a Power Ranger it is.
I asked him what he'll do as a Power Ranger and he said, "I don't know, mom". I guess his job description is yet to be determined in his mind. And, he has years to work on it.